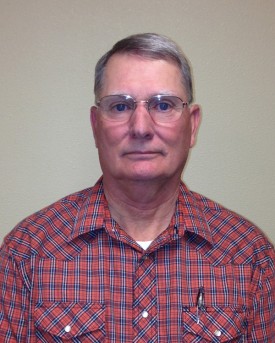 Treasurer
Hern Farms
Wakita, OK
Rodney represents the eighth generation to farm his family's homestead in northern Oklahoma. He developed a love for farming and animal agriculture at an early age, later majoring in agriculture education at Oklahoma State University. He was first introduced to no-till during his first teaching job in the Oklahoma panhandle. He later moved home to Wakita for a teaching job and started farming under his father's mentorship.
After about 10 years of conventional tillage fighting issues with root diseases and feral rye, he was encouraged to try no-till and is a strong believer in its effectiveness 20 years later. Even in the early years, he noticed significant improvements in soil conservation and water infiltration. His rotation includes wheat, harvested with a stripper header, with either soybeans or milo following behind. He also has grown sesame, canola and sunflowers. His herd of 160 cows has been vital in implementing cover crops in the operation, and he also custom grazes on neighboring wheat pasture. In addition, he has recognized niche opportunities with all-natural beef. He says diversity has been key for the success of his operation. 
His operation includes native range, and he is passionate about learning to manage the land. He wishes he had started no-till from the beginning and believes the more you learn, the better your production will get. He has noticed smart crop rotations have helped significantly reduce his pesticide needs. No-till has also helped him be successful growing soybeans in an area where most farmers believe it's not possible. 
Rodney and his wife have two sons and four grandchildren. He joined the board in 2015. He also is a member of the Grant County Soil Conservation Board. He continues his passion for teaching working with grade school children on soil health and judging speech contests. 
---