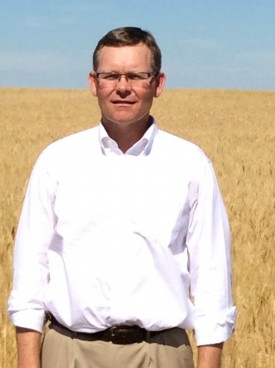 Secretary
Mike McDonald, Palmyra, NE, joined the board in 2015. He is directly involved in education and agriculture as a producer and manager. Mike concentrates on value-added rotations including soybeans (conventional and non-GMO), corn, barley, wheat and grazing rotations.  
Mike's main emphases are enhancing microbial activity, incorporating carbon-building and increasing the number and diversity of rotations. He believes profitability works hand-in-hand with developing soil health, while always focusing on moisture capacity and the role of organic matter.  
Mike says the role of peer groups and No-till on the Plains is invaluable in this process. Each step involves trial and error but the perspective of others is critical and very helpful.
Read more about how Mike is experimenting with non-GMO crops in this article from Midwest Producer.
---