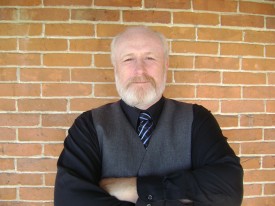 No-till Producer, Fostoria, OH
Dwight Clary converted in 1982 to 100% no-till and began trying out cover crops. 2015 marked the 34th consecutive year he used a 100% no-till system and cover crops. 
He won the 1990 Seneca County SWCD No-till Yield contest in corn and soybean production, and was chosen as the group's cooperator of the year for his conservation efforts. 
He was chosen as on of the top 10 farmers in Ohio's No-till Farmer of the Year contest in 1996. He served on the Ohio No-till Council from 1996 to 1997. 
In 2010 he began a new business selling cereal rye as a cover crop. He works with a local crop duster to provide services of having the crop flown into standing corn and soybeans. The business has grown from 500 bushels in 2010 to 12,500 bushels in 2015, covering approximately 11 square miles of fields annually. Through the years, he has flown on approximately 34,000 acres of cereal rye for himself and his customers. 
From 2012-2013 he was one of a handful of producers and ag businesses from Ohio, Michigan and Indiana to take part in a focus group on the phosphorus issue in the Western Lake Erie Basin. The goal was to develop conservation-based ideas to present to the U.S. Congress for consideration in the new farm bill. 
In 2014 Clary became a dealer for Center Seeds, which he says allows him to handle many cover crop seed varieties and inoculants.