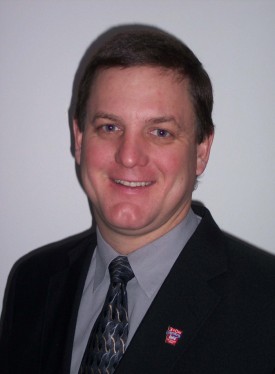 General Manager/Partner, Prairieland Dairy, Firth, NE
Dan Rice is the General Manager and partner of Prairieland Dairy, and its affiliate companies, Prairieland Foods and Prairieland Gold, all in Firth, Nebraska. Dan was born and raised in southeast Pennsylvania. In 1998 Dan and his wife Brenda moved their four children and dairy to Firth, Nebraska to join other dairymen and form Prairieland Dairy.
Today, Dan and Brenda along with three children, one son-in-law and a great team of employees operate 800 acres of cropland, 1,500 milking cows, a compost facility and a milk processing plant.
A Dairyman at heart, Dan is committed to producing milk products that contains healthy aspects. His passion is to care for and develop a system that treats the Soil, Crops, Feed, and the cows in the way the Lord intended them to, in a modern agricultural system.
Prairieland processes and markets milk directly into the Lincoln, Omaha, and Kansas City markets. Marketing directly to the consumer has given him insights into consumer demands, and emerging markets.
Their cropping operation consists of 800 acres, of which 500 is irrigated. Crops consist of corn silage, double cropped with small grain silage. Current research is being done on cover crops and using tillage radishes, and other cover crop mixtures.
Prairieland uses dairy manure to mix with other biodegradable material from the Lincoln area to make compost soil amendments. Currently Prairieland displaces 12,000 yards of biodegradables from the landfill every year. Fertilization is done with manure and compost from their composting operation.