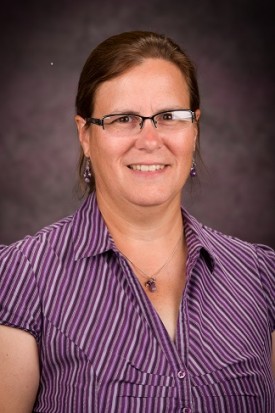 Professor, Kansas State University
Anita Dille is a professor in the Department of Agronomy at Kansas State University in Manhattan, KS. She has an active research and teaching program in the subject area of weed ecology. Research focuses on understanding the biology and ecology of important and problematic weed species that occur in crop fields across Kansas.  She also explores the effectiveness of integrated weed management strategies that include no-till practices and crop rotations, use of cover crops, and integrated herbicide programs, on managing these important weed species.
Anita grew up on a farm in southern Ontario, Canada, received her Ph.D. at University of Nebraska-Lincoln, and has been at Kansas State University for 17 years. Anita and her husband, Russell, farm near Olsburg, KS.